Our hair cares
Our tip for beautiful, healthy locks? A healthy scalp. Payot's new natural hair care range gently cleanses, revitalises and strengthens the scalp, ensuring hair is soft and glowing with beauty.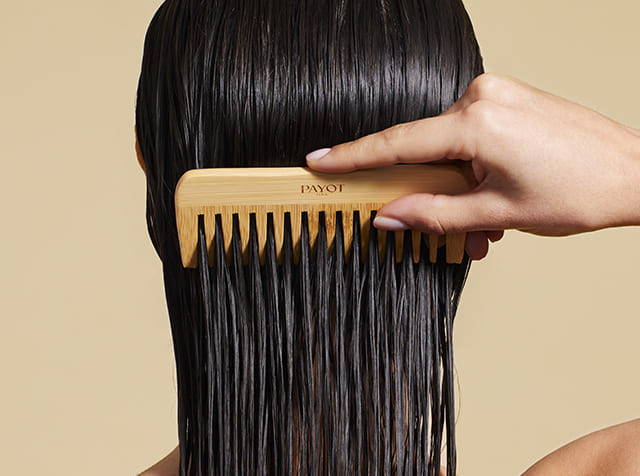 Your hair deserves the best too. That's why Payot launched its first hair care range: Essentiel. The secret for silky, gorgeous hair? A healthy, balanced scalp, capable of doing its job. Gentle, clean, and naturally derived, our hair care routine respects the capillary ecosystem and keeps it healthy. Its leading herbal medicine ingredients, patchouli and revitalising sage, soften and protect your hair. Micelles of natural origin work like magnets to trap impurities gently, without damaging skin.
With Essentiel shampoos and conditioners, your hair regains its softness, strength, and vitality. The scalp is soothed for the long term. Their formulas, with a high percentage of natural ingredients, are suitable for all hair types and leave behind a subtle perfume with herbal notes.