Our anti-blemished cares
Say goodbye to unattractive blemishes and complexion irregularities thanks to our anti-imperfection skincare routine. Formulated with leading active ingredients known for their purifying and sanitising virtues, Payot's clear skin products leave your face looking fresh and balanced.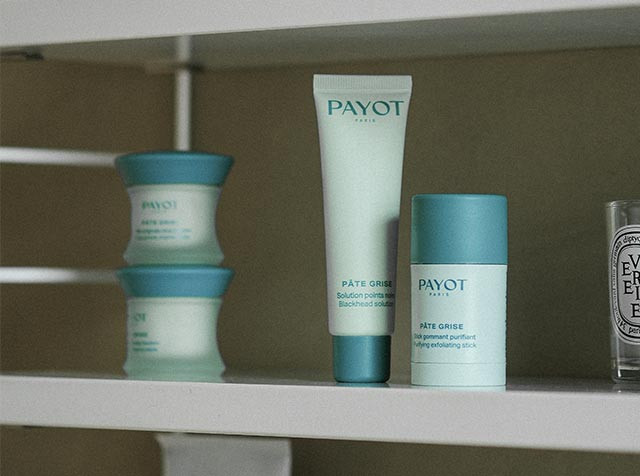 While small spots and blackheads often appear during puberty, blemishes unfortunately do not occur only in our teenage years. They affect people of all ages. Our Pâte Grise range, designed specifically for blemish-prone combination to oily skin, is formulated with a blend of leading anti-imperfection ingredients. Chilean mint rebalances the skin's natural ecosystem, regulates excess sebum and limits inflammation. Zinc, known for its antibacterial action, purifies and sanitises the epidermis.

The efficacy of our anti-imperfection skincare products is legendary, and they visibly improve skin quality. Our Pâte Grise routine unclogs pores and rebalances the epidermis with a purifying cleansing gel, exfoliating stick, clear skin gel and shine control cream. Your face regains harmony, freshness and purity.