Our beauty tools
Our beauty accessories pair self care with technique. Symbolising a holistic vision of beauty, they amplify the application techniques of our products and maximise the benefits of their active ingredients. Payot's attractive, convenient and high-performance face tools make your daily beauty routine more effective.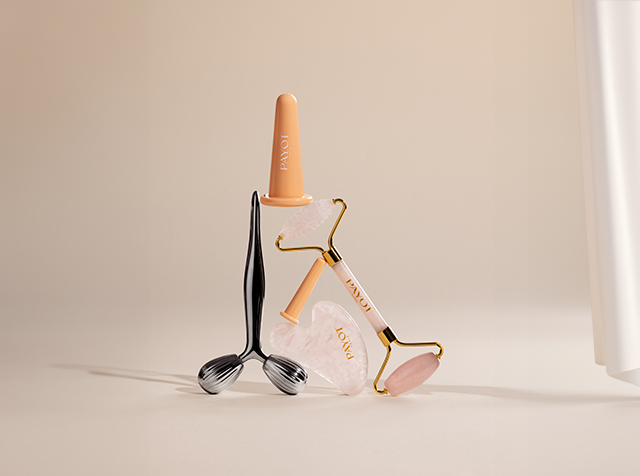 At Payot, beauty is in motion. Unsurprisingly, we've developed our own range of beauty tools to deliver both care and technique. Our accessories, such as the gua sha, quartz roller, face roller, and suction cups, take the efficacy of your beauty routine up a notch. They're inspired by our skincare rituals and our professional expertise to stimulate, drain, decongest, and relax the facial muscles, all while boosting the beneficial effects of the active ingredients in our products. In addition to making a beautiful addition to your bathroom, their lifting, sculpting and smoothing properties are sure to impress.
What's the advantage of Payot's beauty accessories? A precise, targeted combination of techniques designed by our expert facialists. The face tools also amplify the motions of the Gyms Beauté Payot® Spécialistes co-created with Sylvie Lefranc, the famous teacher of facial yoga.