Solar procedures
Tan safely thanks to our Sunny range! A true tanning coach, Payot's suncare products protect the skin from the damaging effects of ultraviolet rays for the tan of your dreams, all while being kind to your skin and minimising impact on the oceans.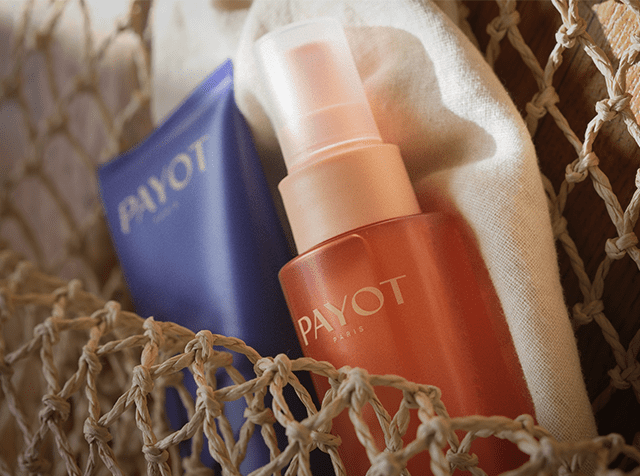 Sun exposure gives you a lovely glow, increases your vitamin D levels and boosts your mood, but too much sunshine is dangerous for skin. It's easy to forget, but tanning is the skin's defence mechanism for fighting damage caused by ultra-violet rays. For a danger-free golden glow, sun protection is a must.

With their lightweight textures and solar fragrance, the Sunny range makes application enjoyable every time. The products combine a strict selection of UVA and UVB filters to take care of your skin and preserve the oceans. High-protection Crème Solaire Savoureuse fights photo-ageing and protects the epidermis from free radicals. In addition, several of our day creams contain SPF to shield you from the sun under any circumstances.