Our exfoliating care
Exfoliation is a crucial step in your face and body beauty routine. It helps the skin to breathe better, refines its texture and makes it look more beautiful with its anti-ageing, anti-blemish and radiance-boosting action.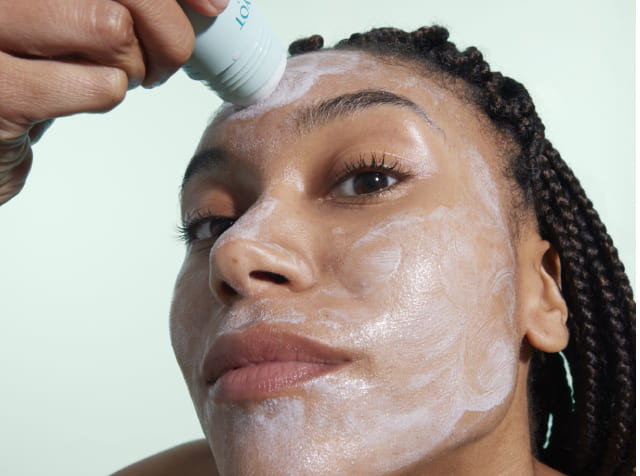 Our tip for a smooth skin texture and soft skin? Exfoliation! Whether you're exfoliating your body or your face, it will purify and sanitise the epidermis, unclog pores and refine skin texture. Formulated with AHAs and BHAs or with fine grains, our peels and scrubs deliver gentle exfoliation and stimulate cell renewal. The epidermis is rejuvenated and ready to receive its moisturiser.

Gel Exfoliant Douceur enhances the skin's radiance and purity. Its luscious gel texture eliminates the dead skin cells that dull the complexion, and it is perfectly suited to sensitive skin. Ideal for blemish-prone combination to oily skin, Stick Gommant Purifiant Pâte Grise sanitises the face and gets rid of blackheads. Its formula, composed of 96% naturally derived ingredients, leaves your face looking fresh and radiant. For body, Gommage Rituel Douceur is enriched with rose quartz microcrystals to procure a moment of relaxation in the shower or bath.