As a leading facial care brand, Payot uses a combination of products and actions to reveal the skin's natural beauty. Over time, strong muscles define the skin and weak muscles cause the skin to sag.
Gym Beauté Payot® aims to re-establish their balance. It relaxes, stimulates and strengthens the skin's structures from deep within, using precise gestures. The result: the face regains its balance.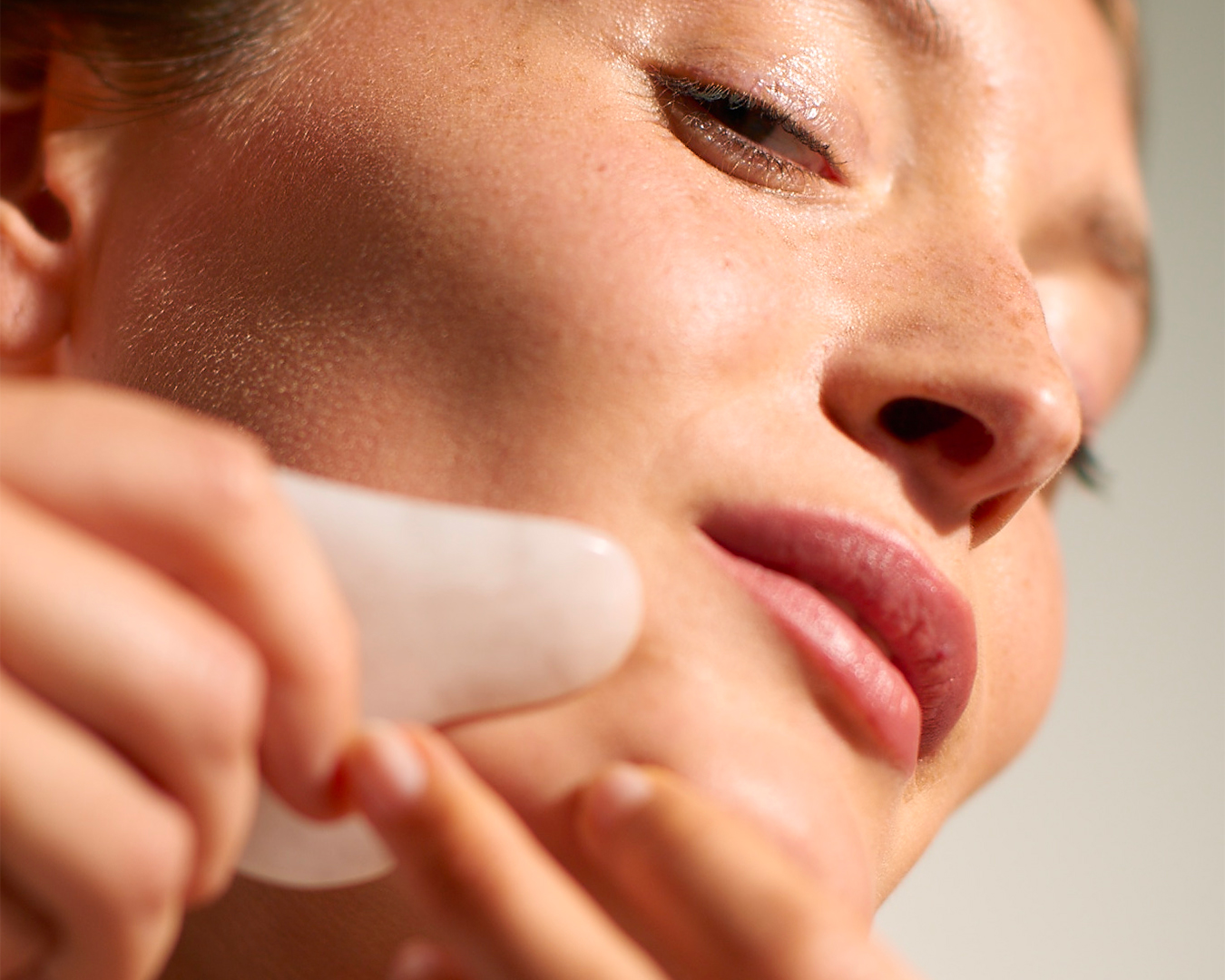 gym beauté payot® at beauty salon
Gym Beauté Payot® at beauty salon
Gymnastics with a difference
A personal training session for your face, Gym Beauté Payot® is an all-over, natural, gentle workout. It respects the unique nature of every face and meets the needs of all different women's skin types.

This quick and easy, unique workout takes just one to three minutes a day, so can fit into your life whatever your schedule. Each mindful gesture has a specific intention.

Gym Beauté Payot® prevents and corrects visible transformations on the face without negating the mechanisms that create it. The aim is for precise, deep action to recreate volume, sculpt, release tension and tone the skin where needed.
At home or at the spa/beauty salon
The original Gym Beauté Payot®, created by Nadia Payot, is still innovative and universal today. That's why we're still using it, in fact we've done more, as it's now part of various expert movements to boost the benefits of our products.

Gym Beauté Payot® Specialistes have been co-created with the famous facialist Sylvie Lefranc - we've designed accessories to enhance the movements and also introduced full 30 minute professional treatments at spas and beauty salons.

An adaptable, evolving par of your beauty routine, Gym Beauté Payot® places expertise, effectiveness and a holistic approach at its core.